Gah! It's finally here. The Homesick Texan's Family Table by Lisa Fain, and published by the good people of Ten Speed Press, is now available for purchase but you can WIN a FREE COPY. If you don't already know, Lisa Fain is a proud Texan now living in New York City and the extraordinary photographer and author of The Homesick Texan.com. She is one of those people that I have followed for years and feel like I already know –– and I'm like a long time listener, first time caller –– and I am thrilled that I am able to give one of her newest cookbooks away to one of you fine readers. Loaded with 125 family-friendly recipes with modern Tex-Mex twists on everything from Frito Salad to Chorizo and Potato Breakfast Tacos to Banana Pudding with Peanut Butter Oatmeal Cookie Crumble and SO much more to satisfy your "Lone Star Cooking" cravings.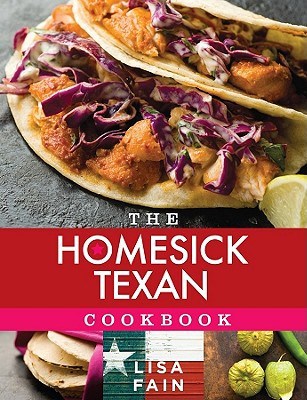 How to WIN this beautiful cookbook? 
Leave a comment below and do ONE of the following:
Give a Local Savour Facebook Page "Like"
Follow Local Savour on Twitter.
Sign up for the Local Savour Newsletter.
It's that easy! Giveaway ends on Monday, April 14, 2014 at 12midnight. Winner will be announced Tuesday, April 15th.
Lisa Fain, so graciously has given me permission to not only give one of her books away but to also share one of her gorgeous recipes with you and here's what she says about it:
Reprinted with permission from The Homesick Texan's Family Table by Lisa Fain, copyright © 2014. Published by Ten Speed Press, a division of Random House, Inc. Food Photography credit: Lisa Fain © 2014