Surprise your tongue with the best grilled foods. Are you wondering how to spice up your party with the best accompanied snacks along with a peg of single-malt whiskey? If yes, throw away the chips and nuts packets and gear up to have something more sizzling this time. Grilled snacks are simply finger-licking if prepared in the right way. With advanced indoor grilling machine, this work is totally hassle-free. Before you give a thought of buying a machine, read on to know the benefits of the same.
There are different types of indoor grills with multi-featured functionality that you can grab to just rock your party. Also, it is healthy and will never give you any indigestion problems. Want to know more about the benefits of having an indoor grill machine at your home? Here you go!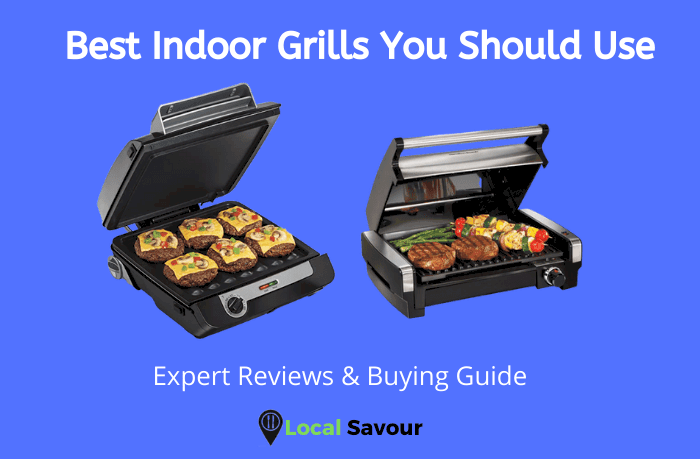 Benefits of an Indoor Grill you should be aware of:
Read on to know the health benefits of grilling and some tips to make your food tastier.
When the excess oil grips off the grates, you are likely to consume less fat in your food. Suppose you are cooking a burger on a grill instead of an oven, you can notice that the extra oil will drop. However, in the oven, you do not get such a facility.
Nutrients of your meats are retained:
Grilling retains more riboflavin and thiamine. Both of these nutrients are very vital for healthy eating. You can preserve more of these two if you grill your meat instead of frying.
Less butter usage in grilling:
If you are a grill master, you definitely know the tactics of using less butter. While grilling your vegetables and meat, a thin coat of butter is enough. The best part is, it does not compromise the taste.
Grilling can be done anywhere:
Grilling suits best with outdoor activities. You can also encourage the act of cooking and eating outside with an indoor grill. Enjoy your basket ball session and set your grill. The machine will do the rest.
Tips to make your food tastier with grilling:
Purchase lean meats. Buy fatless chicken, fish or pork and prepare your food.
Add veggies with every meal. Grilled veggies are tastier than curry or simply boiled.
Marinate your meats with yogurt, pepper, salt, lemon and choice of herbs
Try healthy alternatives like grilling a pizza or a burger instead of just veggies and meat.
Best Indoor Grills in 2020 May – Pros & Cons
Are you still wondering whether to go for it or thinking which grill can meet all your requirements? Put your worries to rest and scroll down to know the latest models of indoor grills.
1. Soing Advanced Smokeless Indoor Grill,Portable Electric Infrared Indoor Grill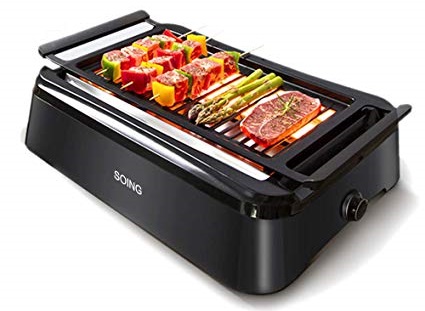 Grilling can be fun when you get a smoke-free indoor grill machine. With multi-features and advanced technology, this machine is the best for you.
Key Features:
With advanced infrared technology, this machine does not need charcoal or gas.
You can start cooking in just few minutes as the grill heats up fast
Excess oil drips onto a cool tray
Can be used in any weather.
Special reflectors guide heat to the non-stick grill.
Heats up to 446 degree Fahrenheit within 6 minutes.
Every part is removal and easy to clean
Certified by ETL and FDA standards
Automatically cool down system and shutting off functionality
This can also turn out to be the perfect grill for your family. If you want to enjoy the taste of grilled ham, bacon, ribs, roast and so on, buy this today.
Advanced smoke-less technology
Healthy diet
Exclusive design
Durable materials
Blue coating on the pan peels off after washing
Expensive
2. Lotus Grill – New Model 2020 & Barbecue with Batteries and USB Power Cable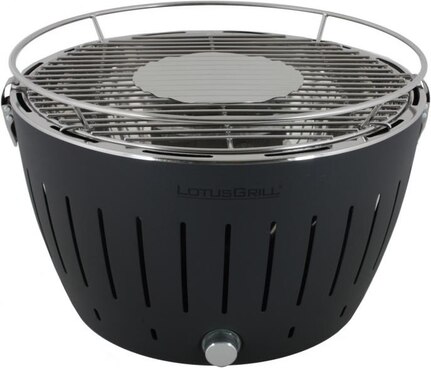 Barbecue using the electric network is the best thing that you can have. If you are too tired to make a full meal for your dinner, some grilled chicken in just a few minutes can be the best option for you.
Key Features:
Can directly be connected to a power-socket using the USB cable
Can also be used with batteries (Best for outdoors)
The grill can be done with double-ring on the perimeter cover
Charcoal contains with a separate cover
External shell has an integrated battery compartment
Grid dimension is 32 cm
Weight 3.7 kg
If you are planning for a picnic and want to have grilled meat, this one is the best for you. Charge your battery and get set go.
Barbecue using electric network
Charcoal container
Fast heating functionality
Battery can get drained
High expensive
3. Hamilton Beach 25361 Electric Indoor Searing Grill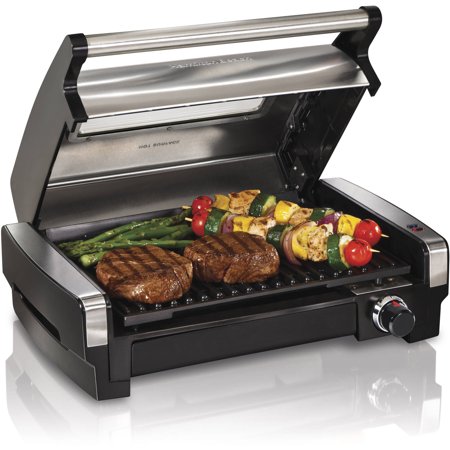 This indoor grill has a classy design with a hood and window. This machine can be the perfect match for your modular kitchen.
Key Features:
The window has a high searing grill to lock flavors
The lid closes to give you the grill mark
Instant grill master with 450 degrees
Adjustable temperature dial
Hood, plate and drip tray are removable
Dishwasher compatible
1200 watts
This grill is also non-stick. You can bid adieu to your endless scraping session to remove the stains.
Easy to clean
Consumes less time
Affordable
Sometimes requires heat temperature adjustment
1-year warranty
4. Chefman Electric Smokeless Indoor Grill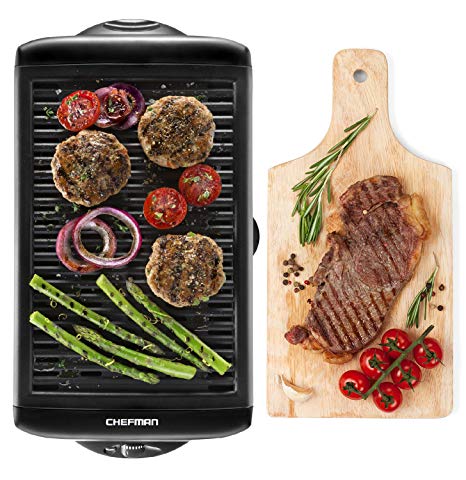 If you are a bachelor and your party mode is always 'on' in the weekends, buy this smokeless machine without a second thought.
Key Features:
This grill produces very less smoke
The drip tray needs to be filled with water between the minimum and maximum line.
With an extra-large cooking surface, you can cook foods at the same time
Control knob goes from warm to sear
Easy to clean non-stick surface
1120 watts and 120 volts
Advanced safety technology
Cook whatever you want starting from grilled veggies with spices or hamburger with mayonnaise. Enjoy your meal with this affordable indoor grill.
Comes with PDF user guide
Recipe book
Consumes less electricity
Need to pour water in the tray to cool the machine
Does not heat enough
5. Hamilton Beach 25331 Super Sear 100-Square-Inch Nonstick Indoor Searing Grill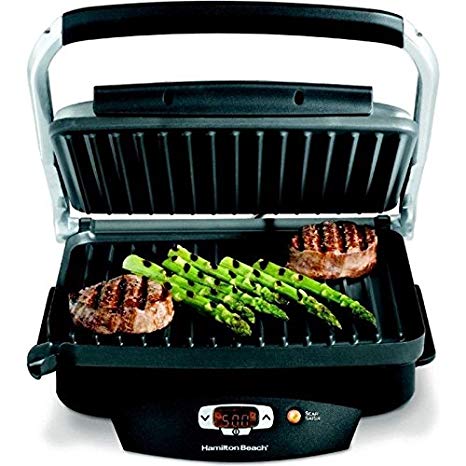 This machine has a big space for grilling. It is perfect for a family gets together.
Key Features:
Digital display and adjustable temperature mode
100 square inch cooking surface that can grill up to 4 burgers at a time
Automatic shut down functionality
Quickly heats up to 500 degrees
Illuminated sear button
Dishwasher safe drip-tray
Whether a family function or a pajama party, this indoor grill machine can be your best companion.
Available in different colors
Comes with a recipe book
Strong metal with 10 lbs weight
Consumes a lot of electricity
Cleaning is a bit difficult
6. Hamilton Beach 040094253326 25332 Electric Indoor Grill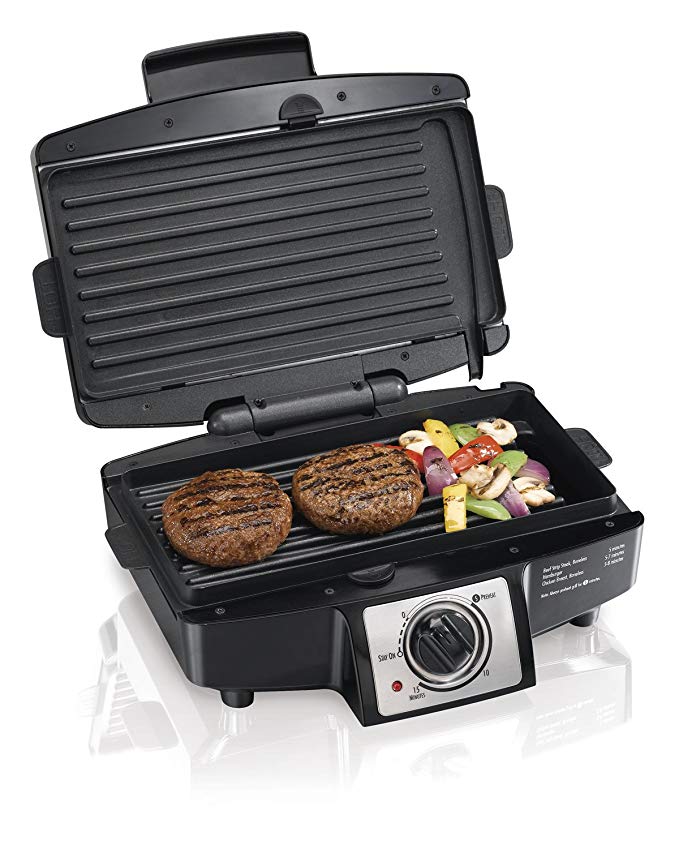 This one can also make your life easier with the advanced technology of grilling. This one comes very handy and also good for outdoor activities.
Key Features:
Removable drip tray and dishwasher safe
Brushed stainless steel pan
Timer selecting feature
Temperature can be adjusted
Takes 10 minutes to cook a full meal
110 square inch grill.
Try out and sneak those extra minutes for reading your favorite book instead of making dinner.
Affordable
Cooking space is bigger
Automatic on the off facility
1-year warranty
Consumes more electricity
7. George Foreman 4-Serving Removable Plate Grill and Panini Press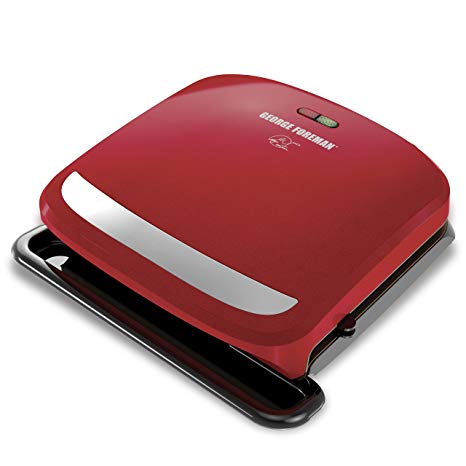 If you are really tight on your kitchen space, this machine will be your savior when you need to serve a lot of guests. The griller can be fit in anywhere of your house and grills food really fast.
Key Features:
60 square inch grill
Easy clean up and removable plates system
35% faster heating technology
Non-stick coating
Fat removing dripping tray
1100 watts
Get this one today and serve your guests with yummilicious grilled food.
Dishwasher compatibility
Easy to clean
Consumes less electricity
Affordable
Takes time to drip oil
1 year warranty instead of 2 years
8. WYIYI Multi-Function Electric Grill
This simple and light weight indoor grill can serve you delicious food within just minutes. Try out and you will never be disappointed.
Key Features:
Foldable and portable; best for picnics and other outdoor activities
Stainless steel and heat resistant
No deformation
Vents on both ends to release smoke
Exclusive and classy design
This portable grill is best for friends and family gatherings
Portable
Affordable
Recipe book with 45 recipes
Releases a lot of smoke
Grilling plate is small
9. Panini Press Sandwich Maker AICOK 2020 3 in 1 Stainless Steel Grill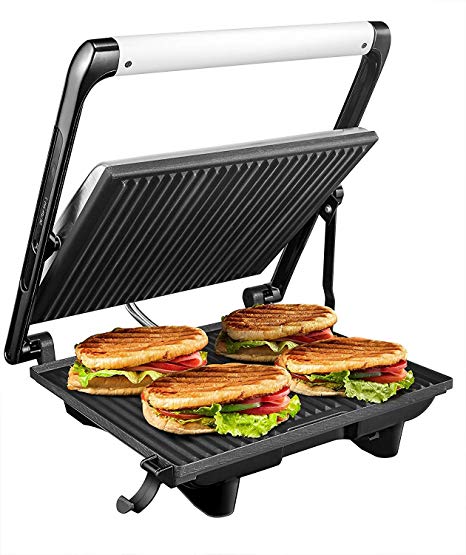 This one comes with an advanced technology with multi-features. Get one and rock your party
Key Features:
Pure cast iron material
Non-stick coating provided
70% smoke-free
Removable drip tray
1200 watts power with 120 volts
Floating hinge system
Perfect for a house party as it can serve your food in less than 10 minutes
Smokeless
Affordable
Comes with an instruction book
Expensive
Consumes more electricity
10. Vklet Barbecue Charcoal Grill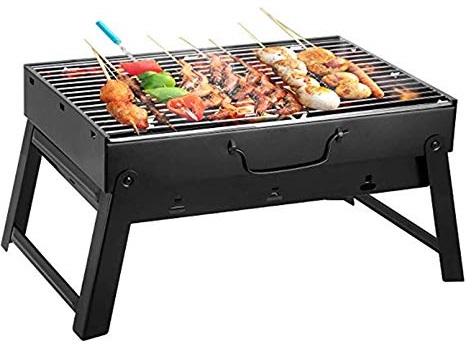 This one is best for outdoor activities on a chilling sunny afternoon. Buy one today!
Key Features:
430 rust-resistant material
Bigger space for multiple item cooking
Easy to handle
Portable with light weight
Can prepare your barbecue in just a few minutes
It is also affordable and makes your work easier in a jiffy.
Best for travelling
Heat-resistant
Cleaning can be difficult
Also Check: Best Refrigerators – Buying Guide