Smoking or grilling your meat is the best two ways you can cherish cooked meat. But, what if you don't know how to prepare a smoker grill despite having the grill machine? Not to worry, in this reading, we will provide you step by step process of how you can use a smoker grill and prepare delicious food.
10 steps of Using a Smoker Grill: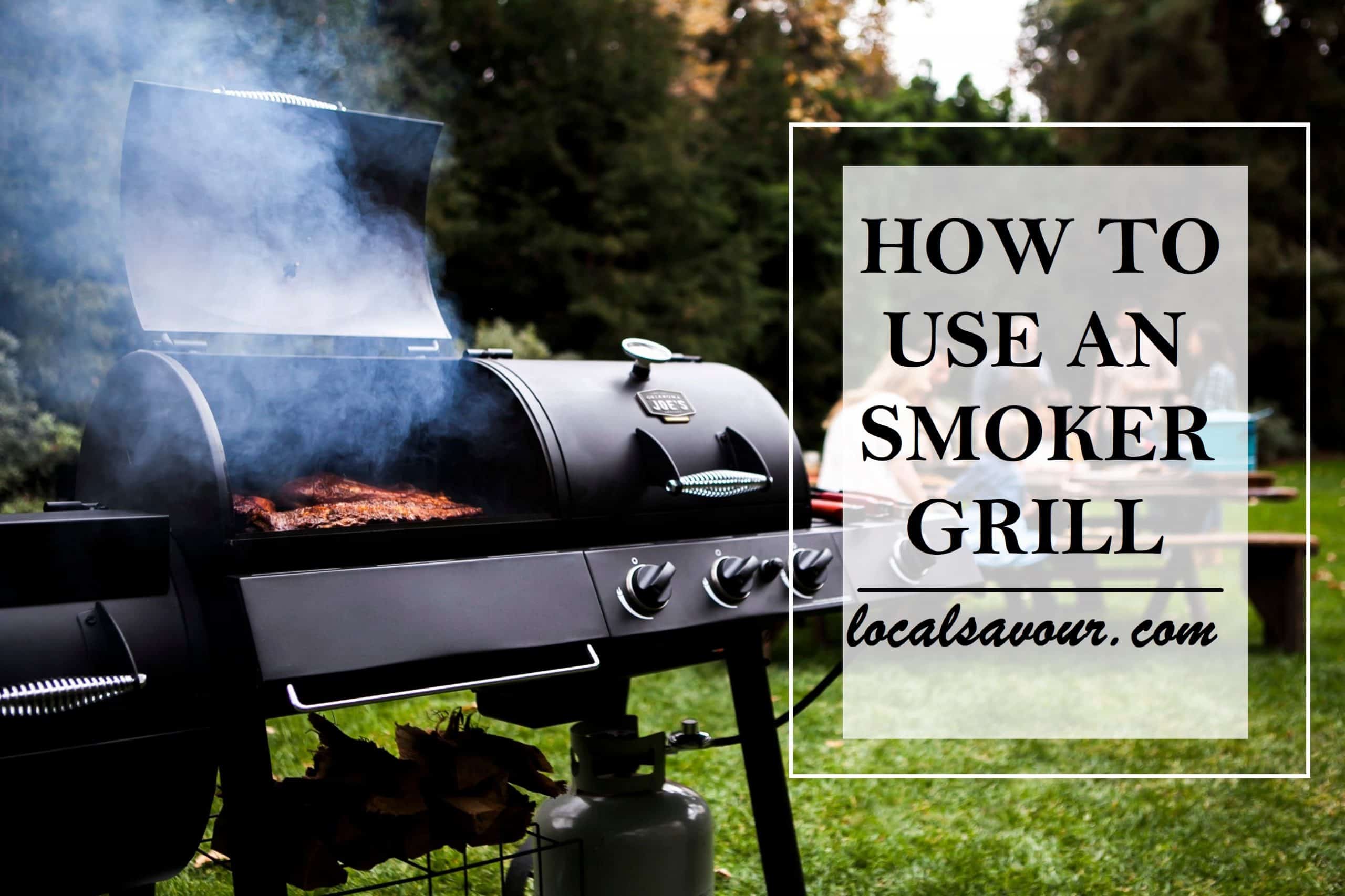 1. Prepare your food
Initially, the very first thing is to prepare your food, which means before preheating your grill your veggies, meat or fish must be ready with cleaning, marinating and adding necessary spices. In general, marination requires a minimum of 30mins rest time so make sure that you have done all the preparations from your end before placing it on your grill machine.
2. Prepare your smoker grill
Once you have tossed all the spices in your food and kept your marination in the refrigerator, your very next duty is to preheat the smoker grill. Fill the firebox with pieces of charcoal and provide light to them. After placing charcoal pieces preheat your smoker grill to a temperature ranging from 250 F to 350 F. keeping in mind the temperature you should be alert that before you place your food into the smoker, the temperature is to be dropped in between 225 F to 250 F, this makes your food cook in a fairly heated environment.
3. Creating a smoky flavor process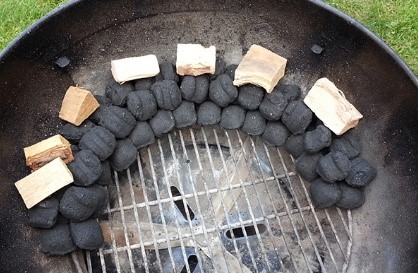 This step is very vital; we all have once in a while thought how this smoky flavor gets into the meat, isn't it? The smoky flavors, into your grill food, enhance your meat with mouthwatering taste. Not to worry!! The process isn't too challenging, you just need to soak some flavored wood chips in a bowl of water. Flavored chips can be accessed at any supermarket near you. Soak the chips for at least 30 minutes. After half an hour drains out the water off and loads the wood chips with charcoal into your smoker.
4. Prepare moisture in your cook
Moisture for smoker grill is also a key aspect in receiving the best food results. Some smoker grills in the market are available with a water pan that is located at the bottom of the griller; this type of smoker grill creates an essence where you can fill the water pan with water, herbs, and spices that evaporates upwards during the cooking process, creating a soft texture of moisture in your grill food. In case you don't have a water pan with your smoker grill machine don't panic, an alternative aluminum pan can be used instead of other water pans.
5. Close the lid of the smoker grill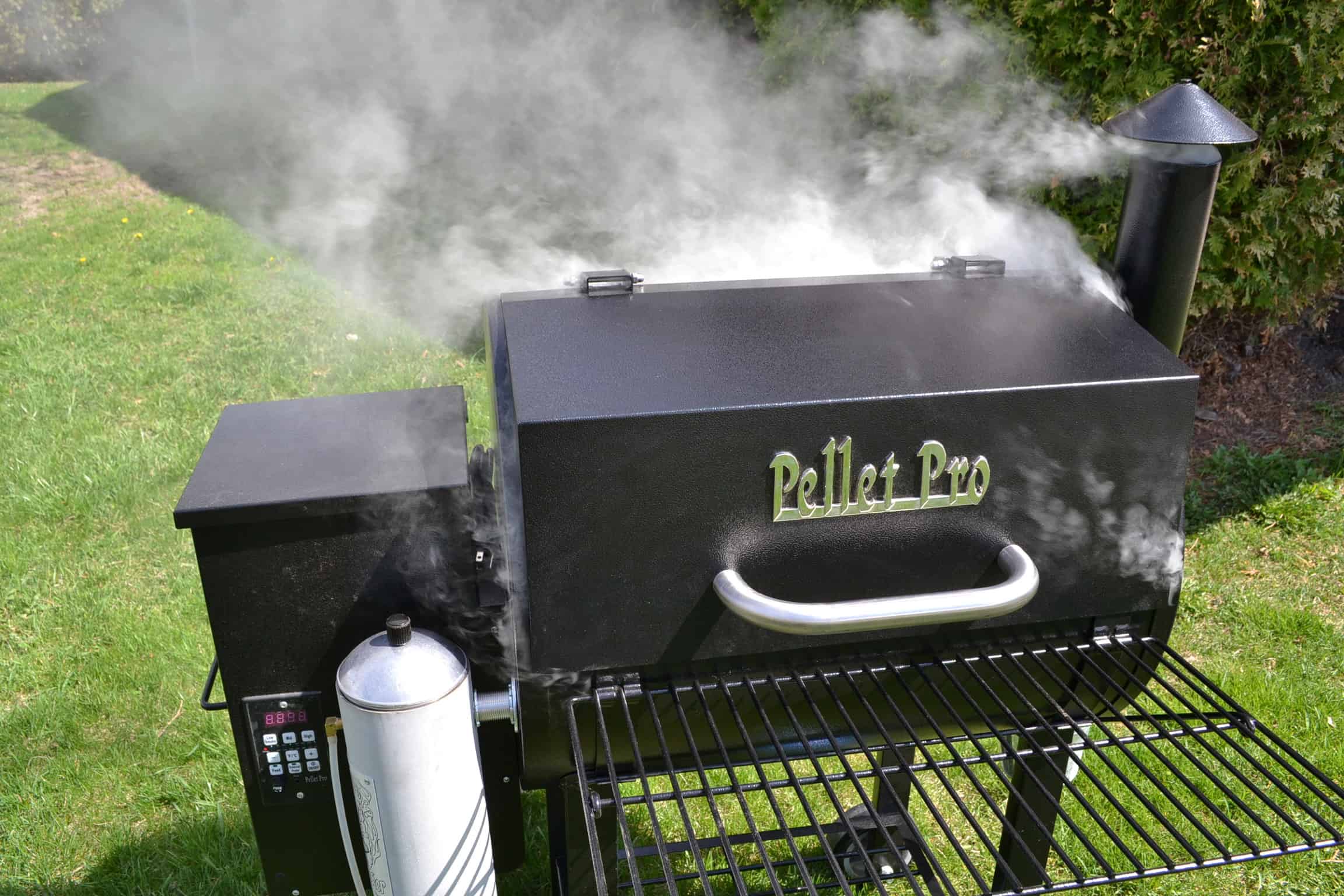 To continue the preheating process your next step will be to close the lid of your smoker grill. Once, your wood chips and water pan is positioned perfectly don't think of placing the food, if you are craving to get that smoky element in your cuisine then hold on to your horses! It is essential to close the lid of the smoker and later secure it with a latching lock. Rest down you smoker in the preheating process to obtain the required temperature. For the first time, users like you can place a thermometer to read the temperature that will help to determine the right time to place the food.
6. Place the food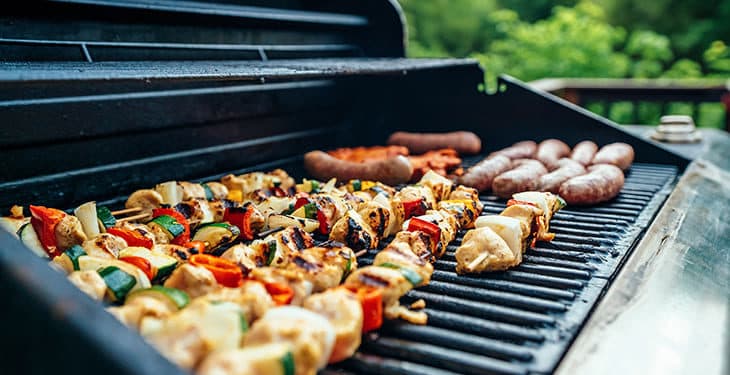 Your wait is finally over! During preheating your food is marinated well and once you check the correct temperature, bring the marinated food straight from the refrigerator and place it before your smoker grills. Wide-open the door with the help of a ladle, place your meat on the grill grates directly over the pan. Before closing the lid of your smoker grill, try to baste your meat meaning add some liquid spices all over the food. Use a food brush to coat the base layer on top of your food. To use baste is to ensure that your meat does not end up cook dry.
7. Control temperatures
Once you have done all the above processes, the next would be to regulate the airflow of your smoker grill while cooking. You need to control the temperature using dampers at the top and bottom of your grill. Opening the top damper of your grill machine will release the excess air and also reduce the temperature while you tend to open the lower damper that allows more air to the fire to increase the healing process.
8. Check fuel
You must keep on checking your smoker grill for every half an hour; use a meat thermometer to check whether your meat is cooking well or not. Most importantly at this moment, you can keep a check on the water basin and if the food is is still yet to cook more add on some extra charcoal on to your smoker grill.
9. Add more wood chip
If fuel is important for your smoker grill then wood chips are also. Midway of your cooking process when you check to refill your fuel, add on some wood chips to ensure that you have a consistent mixture of smoky flavor in your food.
10. Serve and clean
We are almost to the end; this step provides your accomplishment in successfully using a smoker grill at your home. Once you discover that your food is cooked just the way you wanted. Remove it and place your food aside to cool down a bit before you dig into it. Lastly comes the important aspect that is cleaning, you must ensure that you take good care of the smoker grill. Clean your grill grate with a steel brush gently and set it to dry for a while before you take it inside. Whether it's a birthday party or a family reunion, from now on you will be able to cook your very own smoky grill meat all by yourself.
We hope you are keeping a good pace in discovering new food items, and if you are crazy about grilling or smoking then don't hold your appetite, dig into it!